Cannabis Is Your Business. Grow With The Best.
Welcome to BlackStar Industrial Properties, a one-of-a-kind, state-of-the-art cannabis campus featuring, in phase I alone, a 200,000–square-foot indoor complex, expertly designed to offer elite cannabis companies the highest–quality resources in cultivation, extraction, manufacturing, testing, and distribution. We are zoned for growing and hold all conditional use permits necessary to get you started right away.

CUP Licensed
Edison Power Approved
Water Supply Approved
Lowest Local Cannabis Taxes
Ready for Tenant Installed TIs
Cultivation
Extraction
Testing
Distribution
JOIN BLACKSTAR
The BlackStar Difference
The cannabis industry is booming with more and more choices opening up. Why join BlackStar?
Because our partners are top tier, demanding and very selective.

Because we admit only the best-of-the-best cannabis companies.

Because when we set the bar that high, we make sure we deliver all the essentials and amenities you expect.
BlackStar vs Other Cultivation Campuses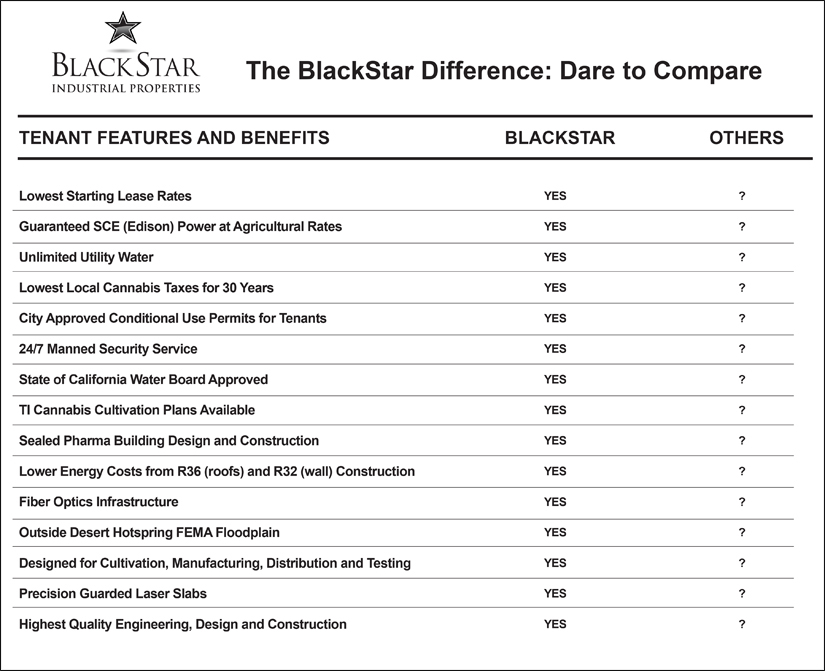 Innovation Rules
Our cannabis facility is the first of its kind in the nation, two years of careful planning, designed by renowned architects, HPA, in cooperation with, Denver-based cannabis consultants, Medicine Man Technologies, and Reno James Engineers.
BlackStar is Dedicated to your Success
We offer you all the opportunities for success and put you in charge. You own your business and make all the decisions related to your company.
Guaranteed Southern California Edison—electrical power at agricultural rates

Affordable lease rates, starting at just $2.40 per square foot
We Have A Vision
We offer you a complete cannabis campus, a state-of-the-art, newly constructed facility.
With Phase I complete, we offer 200,000 square feet in two buildings—beautifully designed specifically for cultivation, extraction, manufacturing, testing, and distribution.
As we complete our master plan, you'll experience our ultimate expansion to a 28-acre, 620,000 square foot indoor cannabis complex.

The Start Of Something Big
Phase 1 is two buildings.  Building 1 is 60,000 SF and Building 2 is 140,000 SF. Building 1 is designed for extraction, testing, and distribution. Building 2 is specifically designed for State of California 2A and 3A cultivation licenses. Tenant improvement plans are available to each cultivation tenant or build using your plan. 
BlackStar offers qualified operators state of the art facilities with all necessary electrical, water supply, and natural gas utility services. We deliver the new buildings to our tenant operators as completed "warm shells" ready for you to complete your own interior improvements—making the space completely personal and customized to your needs.
WHO WE ARE
Built

on Solid Experience
This exclusive complex, created by two of the most respected names in the field, BlackStar Industrial Properties and Gold Flora Farms, is uniquely designed to house select, best-in-class cannabis companies. In effect, we've created a perfectly–tuned eco-system. Indeed, the fully–licensed facility is attracting the industry's top compliant companies and brands.
This fully-licensed, new, indoor facility is uniquely designed and constructed by the industry's top architects, engineers, and general contractors. We are geared to attract the industry's top compliant brands and companies.
Great Minds for Great Design
As the BlackStar vision began to take shape, we brought in some of the smartest and most prestigious minds in the cannabis business as consultants: Greg Gamet, one of the nation's leading cultivators in Colorado and California; leading engineering and design firms, including Reno James Engineers, Medicine Man Technologies, HPA Architects and NEC Engineering—all contributed to bringing the concept to life.
The result is a stunning design, a "best in class" indoor cultivation facility supporting over 700 lights in a 35,100 square-foot building footprint. 
The plans are fully approved by the City of Desert Hot Springs and are available to future tenants.
CAMPUS
Our new fully-licensed, indoor facility, is uniquely designed and constructed by the industry's top architects, engineers, and general contractors, geared to attract the industry's top compliant brands and companies.
Real Estate: Get The Space That Meets Your Needs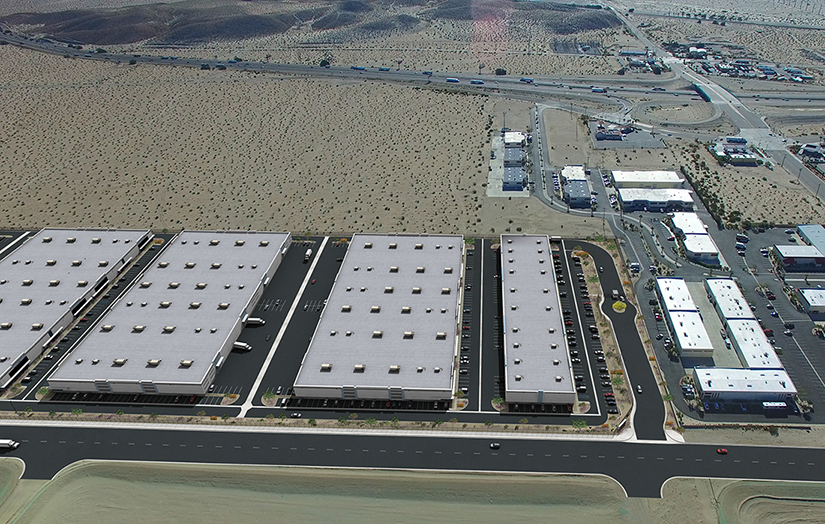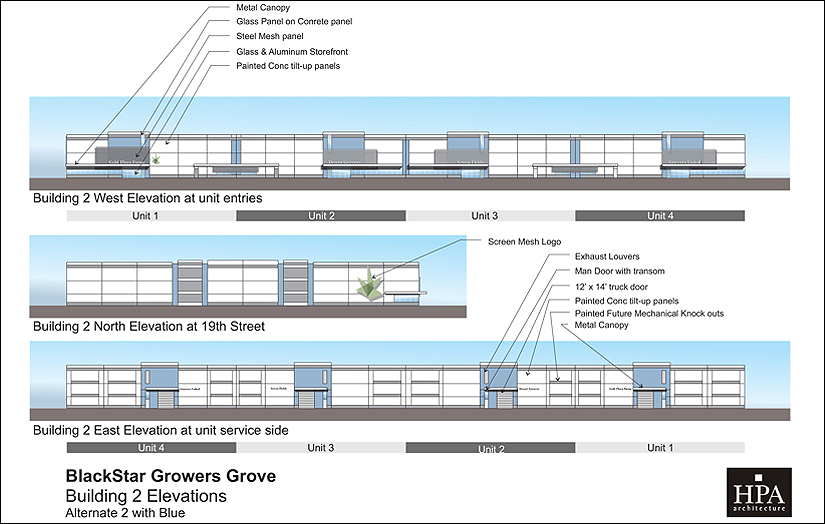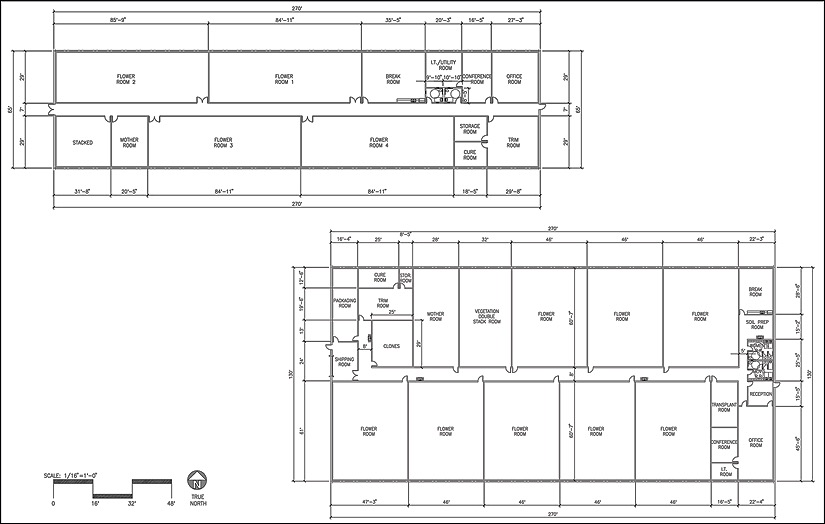 Designed by leading marijuana experts, our buildings create the ideal conditions to ensure your success—whether your company is established, expanding or entrepreneurial.
OUR TENANTS
We Hold Ourselves to the Same High Standards We Expect From Our Tenant
At BlackStar, we're creating a thriving, supportive community of elite companies dedicated to cultivating, extracting, manufacturing, testing and distributing only the highest-quality cannabis to meet the demands of this rapidly growing industry.
Companies that have a demonstrated a commitment to compliance and excellence are given priority review. Interested? Please contact us and request a lease application.

Lucrative Business. Unlimited Potential.
We have developed the first cannabis campus of its kind in the nation, with state-of-the-art technologies, best-in-class innovations, a top line infrastructure and in a location that is cannabis friendly. This complex is where the industry's best and brightest go to grow their empires.



If you would like more information about leasing space with BlackStar, call us at (949) 252-1177 or fill out this form and tell us about your compliant business and services. We look forward to hearing from you.